We Create An Effective Product Videos to Promote Your Brand
Product Demo Video Services
Whether you have a complex product, service or piece of software that you need to promote, there's no better medium than video to get your message across. We have over a decade of experience producing engaging, cost effective product demo video and software screencast videos. Nothing beats seeing a product in action. We'll help you get the results you've been looking for by using product demo video service!
Brands We've Worked With!
We are an Ahmedabad-based video production house that employs the best video-creation experts in the Health Care, Professional Services, Education, Finance, Government, Human Resources, Manufacturing, Marketing and Media, Non Profit Products and Retail industry!
Benefits of having a Product Demo Video?
There are several benefits of product demo videos. Here are a few!
Proof that the product does what it says

Consumers have become increasingly skeptical of the claims that are made in marketing. At the same time, customers still want to find solutions which will help them solve their problems and achieve their desired outcomes. Product demonstration videos are ideal because they provide a live demonstration that the product does, in fact, solve the customer's problem.

Save time and expense for sales reps

Add up the cost of sales reps in term of salary, commission, travel, accommodation, and other additional expenses and sending a sales rep to demo a product in person can be very expensive. If you are selling into foreign markets, demonstrating a video in person may, in fact, be cost-prohibitive.

Provide a blueprint for how to demo the product

Product demo videos are not necessarily a substitute for in-person selling. Instead, they are a tool to make understanding your product easier and more scalable. Product demo videos can also provide a very useful training tool for your sales team. When you create a product demo video, you have an excellent example of how that product should be demonstrated.

Explain the product's key features and benefits

Demo videos provide a means to explain your products features and benefits in a way that doesn't explicitly feel like selling. Throughout the demo you can show the Unique Selling Point (USP) of your product. You can also showcase why specific features have been included and how these simplify the process of solving your customer's problem.

Introduce customers to new products using email

Product demonstration videos are a great way of showing your existing clients a new product that you are introducing in the market. Demo videos can quickly give them a sense of whether a product might be suitable for their needs. Because a product demonstration video doesn't need to have explicit selling, it also feels less intrusive than other forms of marketing.

Use analytics to improve product demonstrations

When you host your video online, you will have access to a wealth of data which can improve how you demo your product. Analytics can show you on average how long people will watch your product demo video. This can give you a sense of the ideal length for your product video. You can also see if there are specific points where people are dropping off out of the video.
Types of Product Demo Video
Product Unboxing Videos
As the name suggests, these videos capture the moment of unpacking the product. They present its original packaging in detail and demonstrate what the product looks like in reality. Such videos may be really useful to consumers, especially when they want to give the product as a gift. The problem is that they may feature quite unprofessional reactions of customers such as childish cries of delight or strong language.
How-to Videos
How-to product videos are definitely very useful to customers. They can quickly learn how to use the product and its functions. Unfortunately, a large number of How-to videos feature long digressions. As a result, they demonstrate the personality of the video producer rather than the product itself.
Feature Videos
As the name suggests, the focus of such videos are the features of the displayed product. Feature videos show the product in action, often including actors demonstrating its usage. A feature product video may cover the whole list of a product's functions or focus on only one aspect. No matter the case, feature videos have a great influence on consumers' decision process. After seeing the functions in action, a customer can easily imagine using the product. That definitely encourages them to make a purchase.
Product Review Videos
You can easily find YouTube users' channels specializing in product reviews. They are usually more professional than unboxing videos and provide consumers with more information about the product. What may be problematic is that the reviews are not always positive. That obviously might have a negative influence on your sales.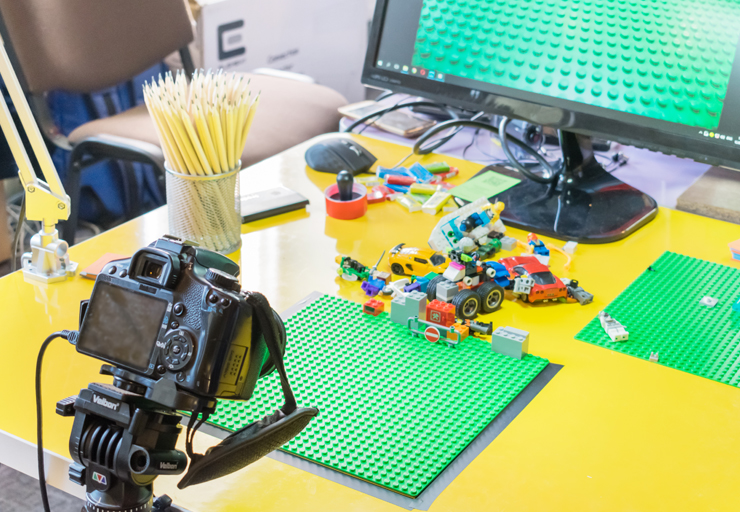 Classic Product Demo Videos
Classic product demos show the product in detail and from different angles. Such videos focus mainly on the visual aspects of the product. It's not uncommon, however, to include descriptions of the most important features in the classic demo. The experience of watching such a product video is comparable to seeing the item in a shop. As a result, demo videos have a considerable impact on the consumer's decision whether or not to purchase.
Tutorial Videos
As with feature videos, tutorials also focus on the product's functions. The difference is that tutorials don't just display the functions, they actually teach the viewer how to use them. Though they are undoubtedly useful to customers, they're not the best choice for you. They're usually beneficial to those who already own the product, not those who are considering a purchase.