Take Animation One Step Forward
Animated Ad Video Services
With such a large number of videos trying to get viewers' attention, it's getting hard for companies to cut through the noise. Another talking head or a boring explainer video just won't do the trick. 65% of people are visual learners, and 90% of the information transmitted to the brain is visual. Animated ad video is an engaging instrument that can help you tell your story more comprehensively. If you are looking for animated ad video agency, we are here to talk.
Brands We've Worked With!
We are an Ahmedabad-based video production house that employs the best video-creation experts in the Health Care, Professional Services, Education, Finance, Government, Human Resources, Manufacturing, Marketing and Media, Non Profit Products and Retail industry!
Benefits of having an Animated Ad Video?
There are several benefits of Animated Ad videos. Here are a few!
Boost Conversion Rates

Animated ad video do not just engage your customers; they also inspire them to actually make purchases and help your business in maximizing profits. Statistics reveal that including an animated video on your landing page can increase your conversion rate by a whopping 80%.

Improves SEO

Just like people, Google also loves animated video content. Including animated video ads on your website is an excellent way to improve your SEO and can help your business rank higher on Google searches. This makes you more visible and accessible to potential clients.

Engage with your customers

Nowadays, consumers engage with online video content on a daily basis. In recent research, it was found out that one-third of all online activity time is spent watching videos. So, you need to use content that gives you the best possible chance of effectively engaging with your customer.

Help customers understand your product

Animation explains the purpose and function of your product in an easy-to-understand way. Animated video ads can be great when it comes to story-telling. A 90 to 120-second animated skit showing real-life instances of how your products and services will make your consumer's life so much easier will definitely work wonders for your business.

Expands your reach

As a business owner, you would want to reach out to as many consumers as possible and present them with your products or services. Facebook, Twitter, and Instagram are popular social media sites that allow users to reach out to millions of people from all over the world.

Brings ideas to life

With the help of an animated video ad, you can tell any story you want – how going into this business changed your life, how your product can change the life of your customers, how your product gets your heart pumping etc. You can take advantage of this creative vehicle to visually display and explain to your clients what you hope to reveal about your product.
Types of Animated Ad Video
Whiteboard Animated Video Ads
Whiteboard animated video ads are the simplest form of a 2D animation. As you can see, this style is all about illustrations and is mostly done in black and white. You'll see the hand of the illustrator's drawing images after images on a clean white surface to explain a concept to you. Whiteboard animated video ads are by far the best video style for corporate purposes.
Kinetic Typography Animated Video Ads
The idea of this style is to deliver a message through words. As the name suggests, this type of animated video ads rely heavily on text and number. Coupled with relevant animation and accompanied by background music that matches the overall feel you're going for in an ad. Kinetic typography has the power to inspire someone's mind, express an idea and way of thinking, as well as move people's feelings.
Cutout Animated Video Ads
Cutout animated videos are really simple in terms of look and movement. Essentially, cut out animation features characters and objects that are cut out of paper, hence the name. However, since it's not demanding on the eyes, the audience can really concentrate on listening to and grabbing the message. On the other hand, the video might come across as somewhat plain or downright boring for those who are attracted to color and movement.
Cartoon Animated Video Ads
With this style, you can opt for a more fun, adventurous concept. Lots of colors, humorous bits complete with sound effects, expressive characters, and detailed environmental elements are a part of cartoon animated video ads. Some videos even add an extraordinarily composed music to empower the story, make it more engaging, while others avoid background music to put more emphasis on the narration.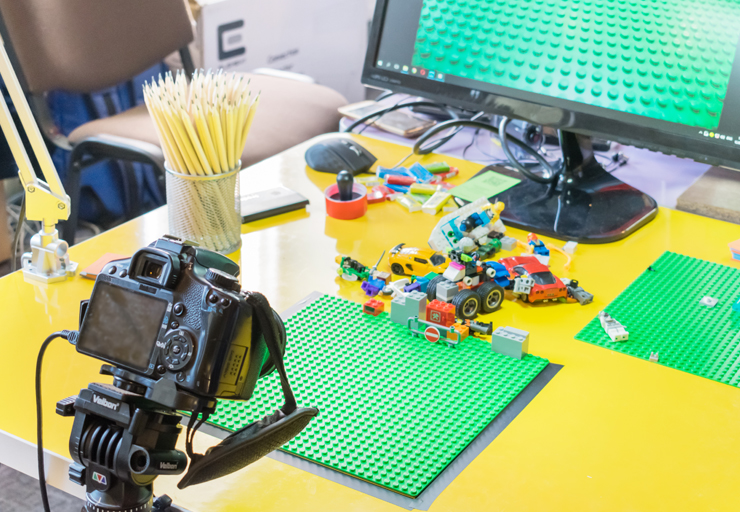 Silhouette Animated Video Ads
This style works in a way that shows a character in the animated explainer video, but only in form of a silhouette. If you're afraid a silhouette character may come off as a little cold or scary, don't be! You can still play up the expressions, or even use your company's color instead of the usual basic color.
Stop Motion Animated Video Ads
In stop-motion animated video ads, you draw a character – manual or digital – then take photos, change an element of that image and then take another one. When you're done with the drawing, stack the pictures together and you have a stop-motion style video! Stop-motion animation is the least complex between these styles, but it involves a tedious process of taking pictures and it goes frame by frame. Not to mention that a hundred pictures can result in a video that is only a few seconds long.