Animated Explainer Video Agency
Animated Explainer Video Services
It is time to elevate your brand with fully customized animated video content. We create corporate and whiteboard videos by merging your needs with our skills. We're the animated explainer video services provider you've been looking for! We partner with brands to create "out-of-the-box" videos that convey an idea, educate or promote your brand and values. Our main aim is to help you succeed.
High-Quality Portfolio Service
Whatever your objectives, you'll find a portfolio service for your needs! We use the experience and understanding of our clients to create defined master portfolios, each matching a pre-determined need.
Benefits of having an Explainer Video?
Following are the benefits of having an explainer video-
Increases conversion rate

Did you know that people are more likely to buy a product if they first saw an explainer video? An explainer video helps increase conversion rate by as much as 20%!

Builds powerful branding

In a tailor-made explainer video, you can create characters that your audience can identify with, apply your color palette and tell your story with a personalized script. This eventually turns your customers into faithful brand ambassadors.

Helps you be truly original

Explainer videos set you apart from other companies by highlighting your unique angle on the product. The catchier and more innovative the video, the more customers will remember your company rather than your competitors.

Leads to better ROI

Explainer video companies can produce videos at a much better rate than agencies. Take advantage of this fact and watch a small spend turn into a great, gigantic return with professionally-made explainer videos.

Increases visibility

Every company wants to appear on the first page of a Google search. Explainer videos come can help you jump up some search rankings! Statistics say that the chances that your will site will make it onto the first page of a Google search is multiplied by 50 if you have a video!

Works great on mobiles

Explainer videos adjust amazingly to small screens, a benefit that text and images don't have. Taking into account that all digital growth is nowadays coming from mobile, you should definitely consider explainer videos.
Types of Explainer Videos
2D Character Animation
2D animation is a style in which both characters and scenes are created in a 2D space using perspective in order to recreate the illusion of depth. This kind of animation is a fantastic choice for B2C and B2B companies since it is emotion-evoking, making it an ideal form of content for people to share.
Whiteboard Animation
Whiteboard videos are perfect for diving a bit deeper into a product, service or process explanation. This style consists of drawing simple black and white illustrations on a whiteboard to explain a concept.
Live Action
In live action videos, everything is recorded using a camera. It's a good option for companies seeking to build a personal relationship between them and potential customers by showing real people in real scenes. Often used in testimonials, this style works great in explainer videos because of its power to engage the audience.
Stop Motion
It is an animation technique that consists of photographing an object as it's moved in small amounts to create the illusion of movement. But, this technique is expensive and also if you have to make a change, it's possible that you can't or it might take a lot of time and money.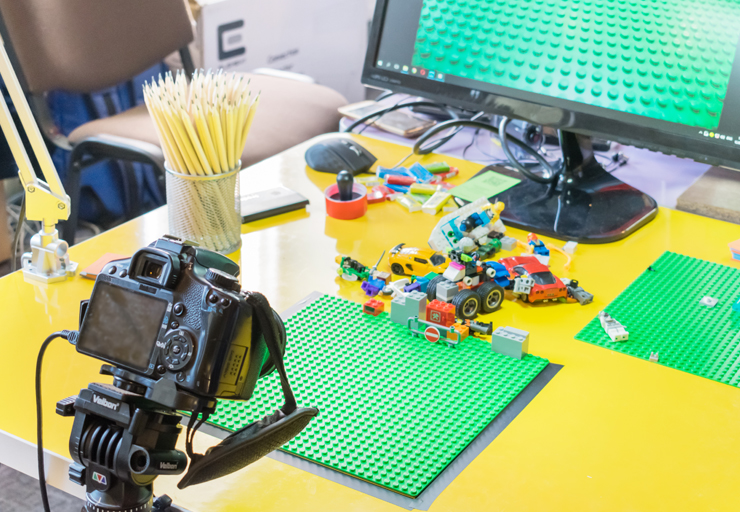 Typography
This style is based on the animation of typographic fonts to express an idea. If the proper fonts are used, the video can use the right format to underline certain passages and make them stick in your audience's memory. Bonus points for this style for its affordable cost and shorter production times.
Screencast
A screencast is the digital recording of a screen capture containing audio narration. Since it's one of the low-cost alternatives to making a video, several companies rely on it, especially when it comes to tutorials. If your product is a complex software or platform, you can benefit from this style to showcase how it works.