You Deserve Better Animated Videos!
2D Animation Video Services
2D Animation video production allows you to communicate and bring your ideas, products and services to life. Videos are the most common way to interact with users and animation makes it exciting, fun and magical. After all, representing you brand value is an essential part of marketing. The top animation video agency based in India. We add different animations in your video to tell your story and novel business ideas for business diversification.
High-Quality Portfolio Service
Whatever your objectives, you'll find a portfolio service for your needs! We use the experience and understanding of our clients to create defined master portfolios, each matching a pre-determined need.
Benefits of having a 2D Animation Video?
Following are the benefits of 2D animation videos-
Sets you apart from your competition

Digital marketing is increasingly transforming into a competitive marketplace and it's important for your business to stand out from its competition. An animated video can easily set you apart from your competitors since it establishes you as a creative, innovative and futuristic company.

Brings a variety of concepts to life

With animated videos, you're free to do whatever you want. Let your imagination run wild! It gives you the ability to bring any concept, no matter how complex or out of this world, to life with ease.

Boosts conversion rate

Animations do not just engage your customers; they also inspire them to make purchases and help your business in maximizing profits. Whether you are trying to sell clothing or books, any product can be marketed through an animated video, no matter how serious or light-hearted your product is.

Strikes the right tone

At times, your message can get muddled with the portrayal of real people or can even fail to explain the topic at hand. With animated video you can take all those factors away and strike a wider range of emotional tones. This can help cover difficult subjects effectively.

Improves SEO

Just like people, Google also loves animated video content. Including animated videos on your website is a brilliant way to improve your SEO and rank better on Google. When you are seen on the first page of Google, you become more visible to potential clients.

Expands your reach

As a business owner, you would want to reach out to as many customers as possible and present them with your products or services. With the help of an animated video, you can easily spread the word about your offering, that too in a fun and interesting way.
Types of 2D Animation Video
Traditional Animation
In traditional animation, animators draw images on a transparent piece of paper fitted on a peg using a coloured pencil, one frame at a time. Today, however, traditional animation can be done on a computer using a tablet, and does not require actual photography of individual frames.
Mechanical Animation
Instead of creating the original machine, creating mechanical animations allows the animator to understand how a machine works. Explaining the functionality of these machines is quite easy through this kind of animation technique.
Motion Graphics
Motion graphics usually involves animating images, texts or video clips using key framing that are tweaked to make a smooth motion between frames. The process of creating motion graphics depends on the programs used, since video editing software often have different UI or settings, but the idea is the same.
Autonomatronics
Otto is a robot which can easily sense a person in a room, converse with them and can also tell if they are happy. Autonomatronics technology is driven by sophisticated cameras and sensors giving Otto the ability to make choices about what to say and do.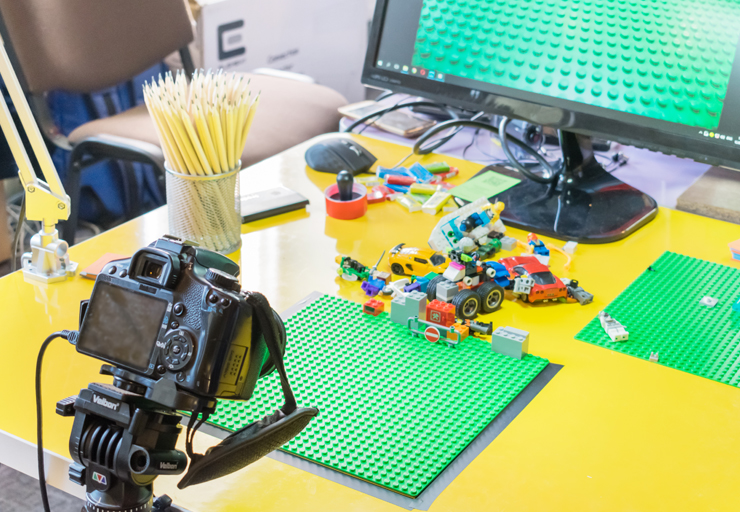 Stop Motion
Stop motion is done by taking a photo of an object, and then moving it just a little bit and taking another photo. The process is repeated and when the photos are played back one after another they give the illusion of movement. This is similar to traditional animation but it uses real life materials instead of drawings.
Experimental Animation
Experimental animation is the art of combining two or more illogical paintings or art to create an animated scene. Different kinds of animation paintings are introduced at odd points which are totally irrelevant to each other. The randomly introduced paintings create a different frame altogether in the animation process.